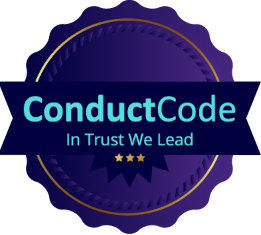 Introducing ConductCode
Moneynetint's initiative for a better service, deep oversight and higher trust
our platform
Our advanced technology enables a wide range of secure global payment services

3600
Services WHY USE OUR PLATFORM?
Trusted
Founded in 2004, MoneyNetint Ltd. is authorised by the United Kingdom (UK) Financial Conduct Authority (FCA) under the Electronic Money Regulations 2011 (FRN: 900190) to issue electronic money
Boutique
Your global digital businesses can access a full suite of payment solutions tailored for digital businesses, with a fully supported, dedicated services team
Fair Fees
Reduce your international transaction and exchange fees while enabling a multi-currency wallet to optimize savings (fair rates & fees)
Business Oriented
Complete our global KYC process once, and have access to all our financial services everywhere we do business
Advanced Technology
User-friendly account management with full API integration capabilities to MoneyNetint's customised financial software and payment platform
Our
Customers'
Stories
We view our customers as family, and are proud to be a part of their success
In the past year my business has flourished thanks in no small part to MoneyNet and I wholeheartedly would recommend it to any business. Your support has been spectacular, and the service is both easy to use and reliable. Here is to another year of working together!
Hani, Freelancer, Affiliate Marketing
Stay in
the know...
Keep up to date with the latest news in the world of payments and fin-tech.
LEARN MORE